JOIN OUR REWARDS PROGRAM!
---
Sign up today and you'll receive:
• Signup bonus of 25 points
• 1 point for every dollar you spend with us
• $4 for every 50 points you accumulate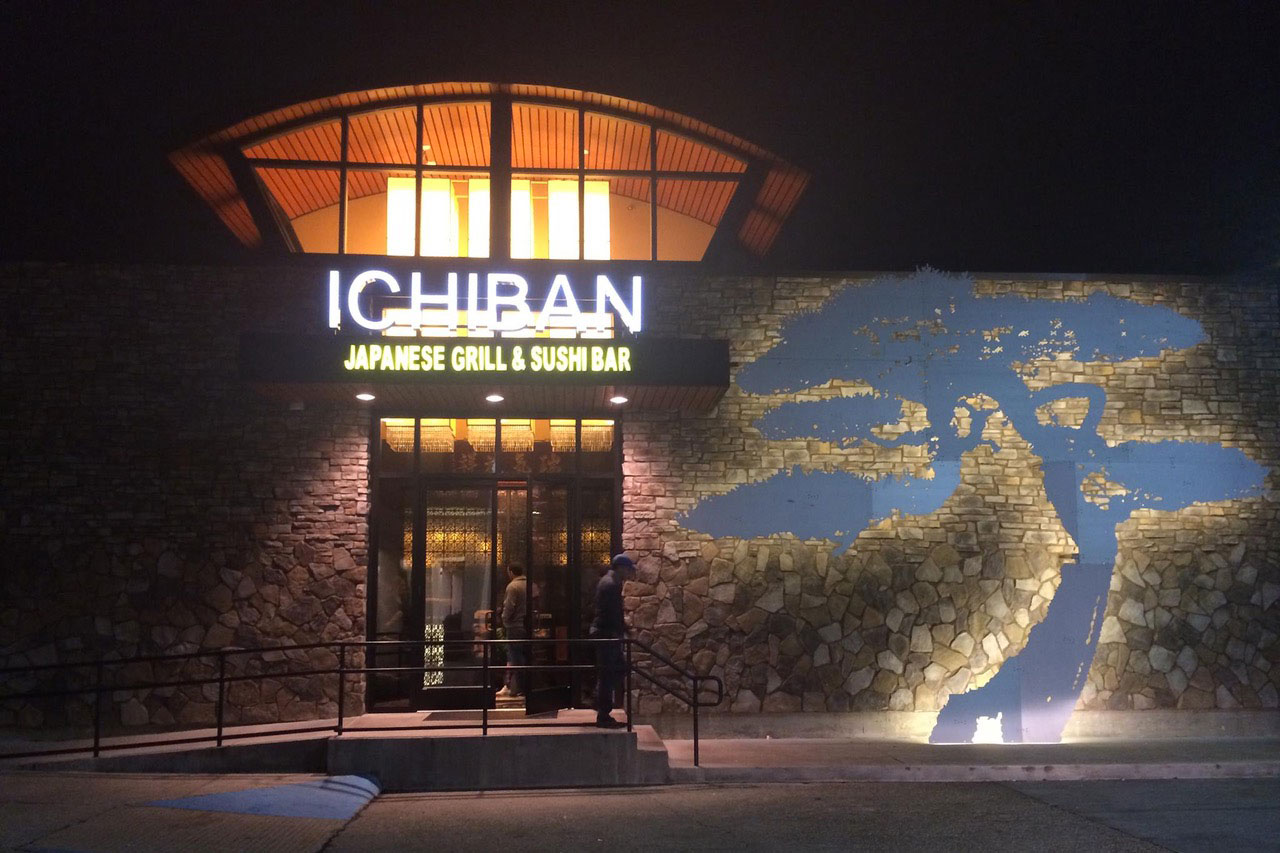 ---
What sets Ichiban distinctively apart from other sushi restaurants is flavor. You can actually taste specific individual ingredients in each roll. The flavors combine and complement each other…they create a sensation like few other sushi restaurants have accomplished. It's more interesting to eat something with distinctive textures and personality than those with limited flavor denotations…relying on heavy sweet sauces.
Ichiban Japanese Grill and Sushi Bar
5741 Essen Ln
Baton Rouge, LA 70810
Directions
Ichiban offers custom sushi / sashimi creations to complement any special event.  Custom made with only the freshest ingredients our chefs carefully prepare your order no matter how large or small.
Ichiban means 'number 1' in Japanese. Mixing traditional with blazingly contemporary, the food, beverage and dining experience of Ichiban is carefully designed to elevate any lunch or dinner.  A cutting edge Japanese inspired style featuring sexy, sultry dark wood, polished metals and luxurious finishes adorning the interior.  From whimsical crystal fish lighting to a larger than life original tree sculpture, Japanese art inspiration is seen inside as well as outside. Serving only the freshest Sashimi, meticulously hand crafted sushi and world class Hibachi. Ichiban defines the ultimate Japanese dining experience.

Ichiban is a multi-year readers choice award winner for Best Sushi, Best Hibachi and Best Asian restaurant in Baton Rouge. The entire team at Ichiban takes the greatest of pride in receiving these awards and accolades as they serve to demonstrate our restaurant's commitment to excellence. See attached 225 Magazine readers choice awards, Dig Magazine readers Choice Award and Advocate newspaper. (2010, 2011, 2014, 2015, 2016, 2017, 2018, 2019, 2020, 2021, 2022: Best Sushi / 225) (2019 Best Asian Restaurant / 225) (2014 Best Hibachi Grill / 225) (2017 Greatest Sushi / Dig Magazine) (2018 BRAG Award Winner of Best Asian restaurant and Best Sushi) (2018 DIG of Baton Rouge Readers Choice Award Winner) Ichiban consistently strives to achieve excellence in every dining experience.
©2022 Ichiban Japanese Grill & Sushi Bar.